Over the past ten years, bicycle incidents have increased by nearly 40%. According to statistics, 40% of cycling fatalities were caused by rear-end collisions. It is necessary to pay more attention to riding safety. Cycling brings a lot of fun, but unknown threats are always there.
Selama sepuluh tahun terakhir, insiden yang melibatkan pesepeda telah meningkat hampir 40%. Menurut statistik, 40% kematian saat bersepeda disebabkan oleh tabrakan dari belakang. Penting untuk lebih memperhatikan keselamatan berkendara. Bersepeda memang menyenangkan, tetapi ancaman yang tidak diketahui selalu ada.

Currently, it's very common to see the traditional bike tail light with the single function of warning rear vehicles through the flashing light, while the need of keeping track of what's happening behind the riders is increasing day by day. Focusing on user needs and oriented by the development trend of cycling, Magene always strives for safe and effective solutions to support riders to judge dangers and improve cycling safety. Therefore, Magene L508 radar tail light comes out.

Saat ini, sangat umum untuk melihat lampu belakang sepeda tradisional dengan fungsi tunggal memperingatkan kendaraan belakang melalui lampu berkedip, sementara kebutuhan untuk melacak apa yang terjadi di belakang pengendara meningkat dari hari ke hari. Berfokus pada kebutuhan pengguna serta berorientasi pada tren perkembangan bersepeda, Magene selalu mengupayakan solusi yang aman dan efektif untuk mendukung pengendara menilai bahaya dan meningkatkan keselamatan bersepeda. Oleh karena itu, Magene L508 Radar Tail Light lahir.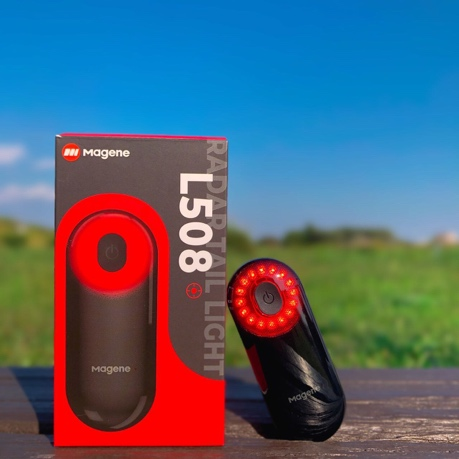 Compared with the traditional bike tail light which can only meet the basic night cycling needs, while Magene L508 radar tail light perfectly solves the problem that riders couldn't always hear approaching vehicles or look around and check what's coming. L508 can accurately provide visual and audible alerts from the display terminal to warn of vehicles approaching from behind up to 140 meters away, to help riders be on full alert in the surroundings. In other words, if the traditional tail light helps riders be seen, L508 radar tail light helps riders see and be seen day and night which can reduce the accident rate and upgrade riders' riding experience.
Dibandingkan dengan lampu belakang sepeda tradisional yang hanya dapat memenuhi kebutuhan bersepeda malam hari, Magene L508 Radar Tail Light dengan sempurna memecahkan masalah bahwa pengendara tidak selalu dapat mendengar kendaraan yang mendekat atau melihat-lihat serta memeriksa apa yang akan datang. L508 dapat secara akurat memberikan peringatan visual dan suara dari Bike Computer untuk memperingatkan kendaraan yang mendekat dari belakang hingga jarak 140 meter, untuk membantu pengendara waspada penuh di sekitarnya. Dengan kata lain, jika lampu belakang tradisional dapat membantu pengendara terlihat, L508 Radar Tail Light ini mampu membantu pengendara melihat serta terlihat di siang dan malam hari. Hal ini dapat  mengurangi tingkat kecelakaan serta meningkatkan pengalaman berkendara pengendara.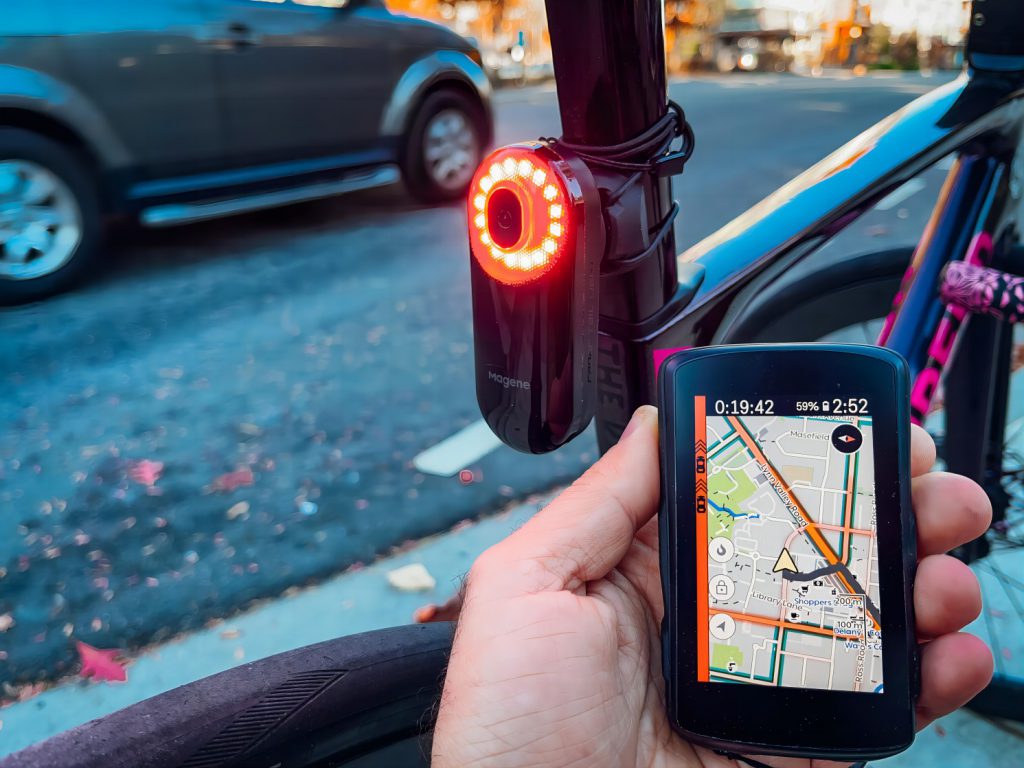 Compared with other brands of radar tail light, Magene L508 is a cost-effective choice with some unique features, such as 5 light modes for various scenarios (solid mode, flashing mode, pulse mode, peloton mode, and only radar mode) which riders concern the most, more accurate to detect rear vehicles, compatible with all cycling computers that support ANT+ Radar, Auto-sleep & Auto-awake to save battery, and smart brake sensing to warn rear vehicles.
Jika dibandingkan dengan lampu belakang radar merek lain, Magene L508 adalah pilihan yang lebih terjangkau serta dilengkapi dengan beberapa fitur unik, seperti 5 mode lampu untuk berbagai skenario (mode solid, mode berkedip, mode pulse, mode peloton, dan hanya mode radar). Yang paling menjadi perhatian pengendara, lebih akurat untuk mendeteksi kendaraan belakang. L508 kompatibel dengan semua Bike Computer yang sudah dilengkapi ANT + Radar, mampu menyala & mati otomatis untuk menghemat baterai, serta dilengkapi sensor pengereman pintar untuk memperingatkan kendaraan belakang.
As Magene Product Director Hector said at the launch event, "Cycling safety deserves effort from more brands". Choose Magene L508 radar taillight, and answer the call from riders for cycling safety.
Seperti yang dikatakan Direktur Produk Magene Hector pada acara peluncuran, "Keselamatan bersepeda layak mendapatkan upaya dari lebih banyak merek". Pilih lampu belakang radar Magene L508, dan jawablah keinginan dari para pengendara untuk keselamatan bersepeda.
Shane Miller's review of Magene L508 Radar Tail Light
Recently, we are delighted to see Shane Miller — a cycling tech product expert released a video and gave a professional review about Magene L508 radar tail light.
What can we know about L508 from this video? Here comes the answer,
1. What Does a Bike RADAR Do
2. Magene L508 Technical Specifications
3. Brake Light Function
4. Auto Sleep Mode
5. the Advantages of L508
6. On-Road Test
7. Compatibility of L508
8. Light Function at Different Light Modes
Baru-baru ini, kami senang melihat Shane Miller – seorang ahli produk teknologi bersepeda merilis video dan memberikan ulasan profesional tentang lampu belakang radar Magene L508.
Apa yang bisa kita ketahui tentang L508 dari video ini? Inilah jawabannya,
1. Apa yang Dilakukan RADAR Sepeda
2. Spesifikasi Teknis Magene L508
3. Fungsi Lampu Rem
4. Mode Tidur Otomatis
5. Keuntungan dari L508
6. Uji di Jalan Raya
7. Kompatibilitas L508
8. Fungsi Lampu pada Mode yang Berbeda