Many users have been longing for Magene to support Navigation. And today, Magene released the public beta v0.305 on C406 Pro bike computers via OnelapFit app. With the update of OnelapFit 1.5.0 or later versions, you can get early access to try new improvements with experience code 406406.

What's new in the Public Beta V0.305 of C406 Pro
1.Added: Turn-By-Turn Navigation
Support to set your navigation route by searching the location or dragging the starting point, halfway points (up to 25 halfway points can be added), and your destination to create the navigation route, which can be imported to your C406 Pro bike computer.
2. Added: AGNSS for Faster Position Acquisition
Assisted Global Navigation Satellite System can obtain ephemeris data via OnelapFit and transmit it to the smart bike computer, which speeds up the positioning speed of the C406 Pro.
3. Fixed: Some Known Bugs
Moreover, this public beta version V0.305 allows both iOS and Android users to be notified about calls and see detailed messages, emails, Skype, WhatsApp, and other messages at a glance, provided that all types of smart notifications are enabled when it is paired with your cell phone.
Get the navigation improved
Magene greatly relies on your suggestions. You can feel free to provide feedback by clicking the banner on OnelapFit and letting us know how we can improve your experience with C406 Pro.
Don't forget, your feedback is a gift to us.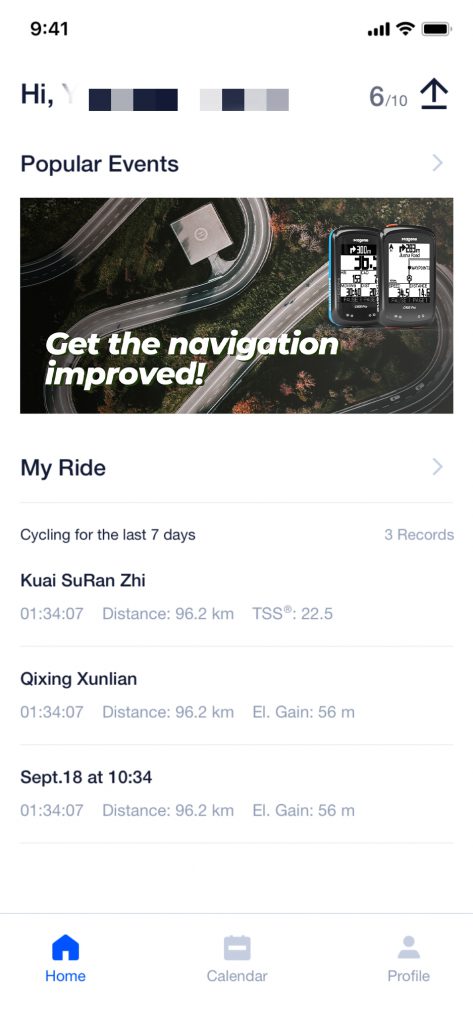 How to join the public beta of my C406 Pro?
If you're interested in experiencing Navigation or other powerful functions on your C406 Pro bike computers, just make sure that you have updated your OnelapFit to the latest version first, then you can follow the steps below and start your cycling adventure!
1.Enter the OnelapFit App.
2. Connect your bike computer via the OnelapFit APP (If you have connected to your bike computers before, you can skip this step).
3. Select Me and click Setting.
4. Click Update.
All set? Be safe on the roads!