As dawn broke, the silhouette of a young cyclist emerged from the mist. This was Martin Nikolenko, who is an 11-year-old cyclist and was once jestingly referred to as "007" — 0 days rest, 0 days gym, and 7 days on the bike. While such a training regimen might be hyperbolic and far from scientific, the reality bore the marks of blood, tears, and sweat.
Martin's passion for cycling ignited unexpectedly at the age of 8.5. He recalled, "I was in a triathlon club, I realized that cycling was what I genuinely enjoyed the most." That enjoyment wasn't fleeting, it blossomed into rides, races, and an unswerving desire to race with the legend. "I've worked my way up and I won't stop. I'll do my best to achieve the max," he said with determination.
A name that frequently resonates with Martin's aspirations is Tadej Pogacar. For many people, Tadej Pogacar represents cycling prowess. Yet, for Martin, Tadej Pogacar represents the spirit of never giving up and embodies the dream he chases—to wear a yellow jersey at Paris. A memorable moment in Martin's journey was during this year's Tour de France when Tadej Pogacar, recognizing the young man's zeal, gifted him a cycling cap which made his day. This simple cap, brimming with significance, symbolized dreams, passion, and the all-out spirit passed from a legend to an aspiring young cyclist.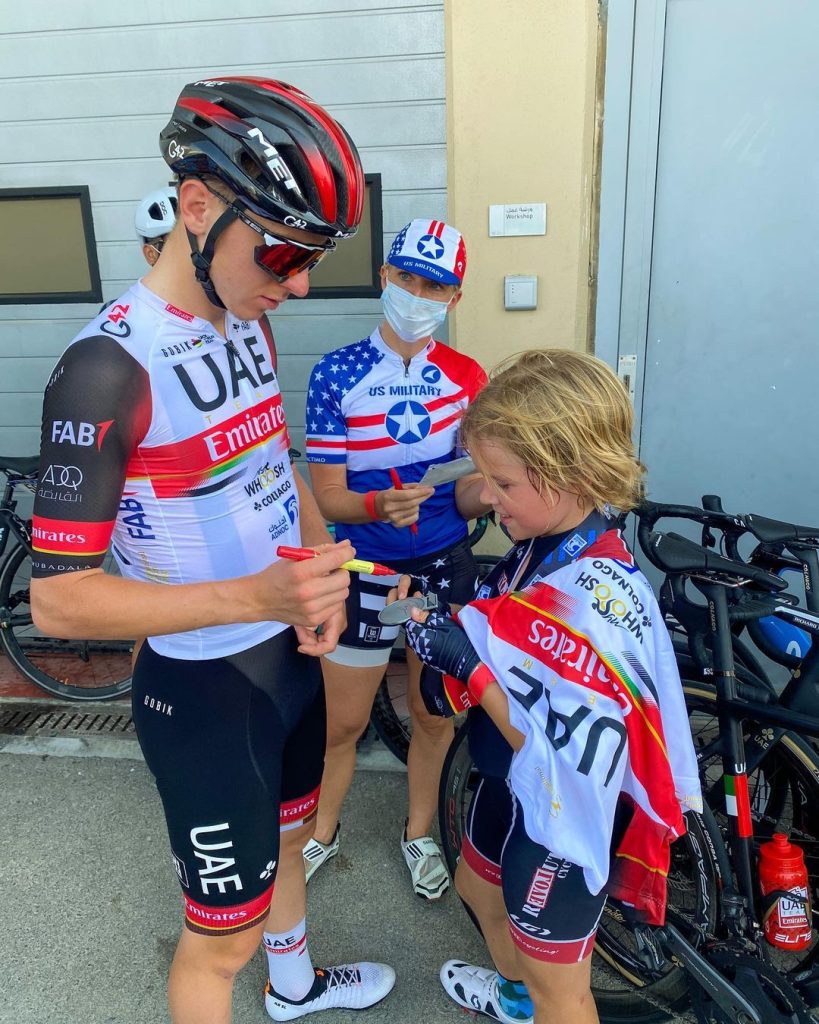 However, Martin's journey is not without challenges. He shared, "Behind all my smiling Instagram posts, there's me putting all my blood, sweat and tears into this sport. To keep pushing on I work as hard as I can." As a young cyclist, there are lots of tough moments, but driven by the passion for cycling, inspired by the community built and powered by the support of his parents and the spirit of his hero Tadej Pogacar, he persists against all odds.
Every morning, as the world still slumbers, Martin begins his training. Basic exercises like planks, push-ups, and squats lay the groundwork for the more intense training sessions that follow. 6 days a week, the roads become his playground. Mondays are usually reserved for rest, rejuvenating both body and spirit. The weekends are for endurance rides, pushing his boundaries, and amidst this tight schedule, he carves out a day for the gym, fortifying his core for the challenges ahead.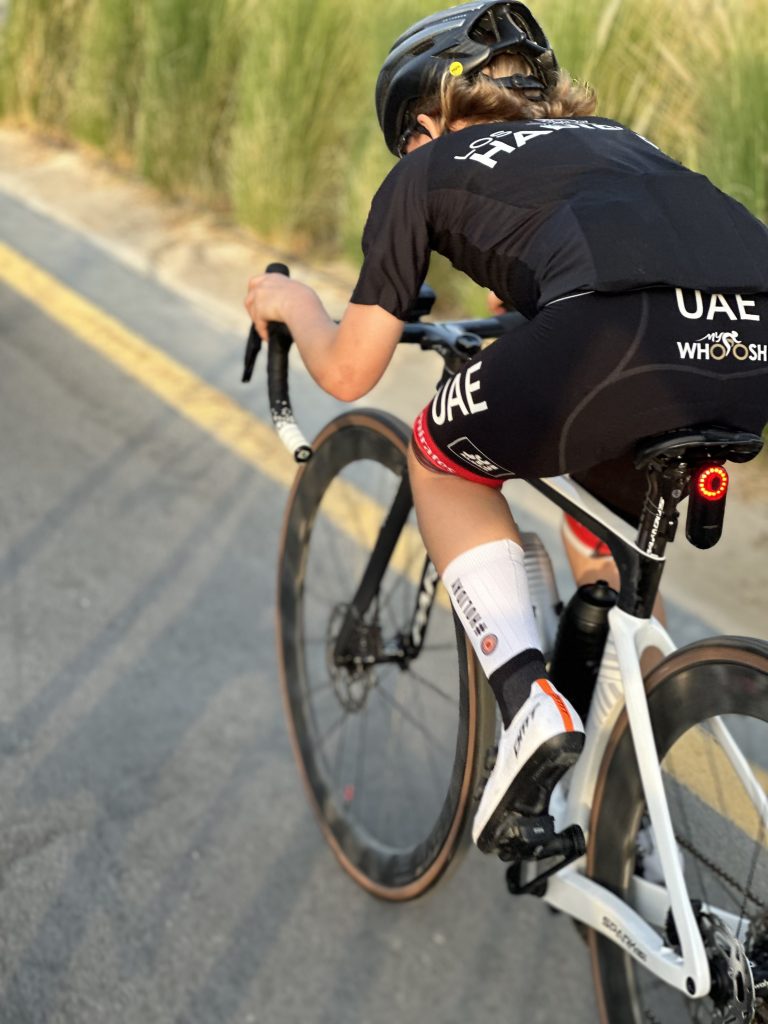 The efforts are not in vain. "Martin was invited to a cycling camp in Bruges, Belgium. He had 5 days of training and races with the other boys. After all those races he came back with a green jersey for the most wins on the sprints and yellow jersey as an overall winner of their races. It was an amazing day — Martin was also proud of himself as that camp confirmed to us that he is on the right track, although we all understand its just the beginning of a challenging path." his father Alexey recounted, brimming with pride. Alexey remains a pillar of unwavering support, nurturing Martin's passion every step of the way.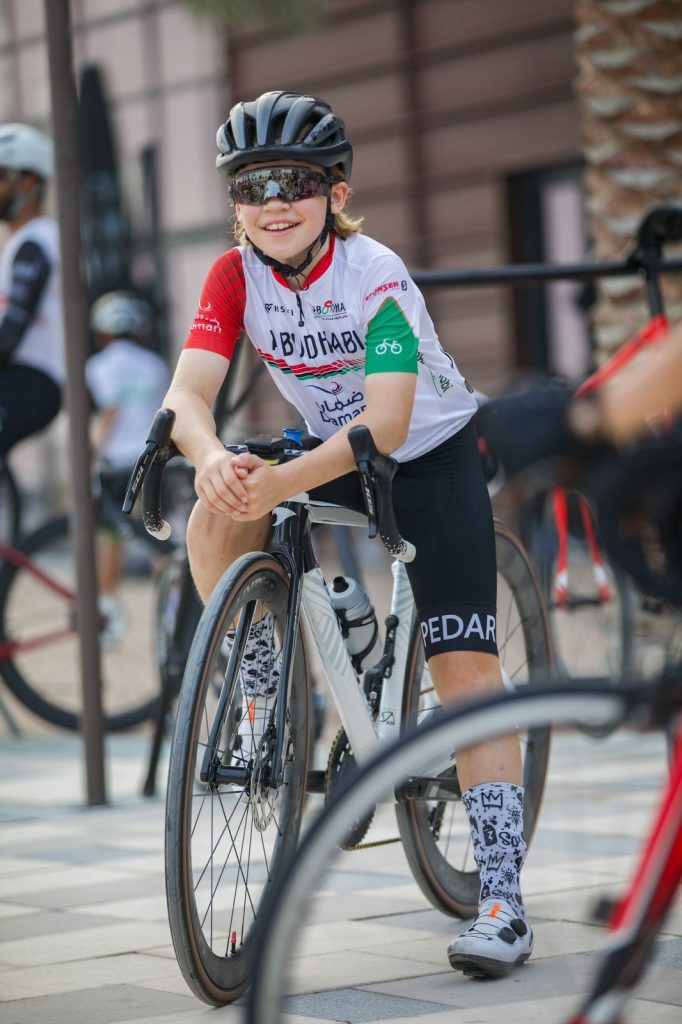 As the sun rises, Martin begins his training, eyes set on his mid-term goal–the Junior Championships. With every pedal stroke, every breath taken, and every mile covered, he's not just riding towards a title, he's shaping his own unique story, inspiring countless others to chase their dreams with unwavering determination and boundless passion.