Every piece of cycling gear matters, but which component is the unsung hero? The inner tube! Though being inconspicuous, it greatly impacts your riding experience!
EXAR, a sub-brand of Magene focusing on bicycle components, is driven by the idea of delivering a better riding experience for riders. Understanding the riders' concerns, EXAR ensures that the TPU inner tube not only meets, but exceeds riders' expectations for reliability. The EXAR TPU Ultralight Inner Tube, a product born from two years of dedicated research, design, and production, is a testament to this commitment.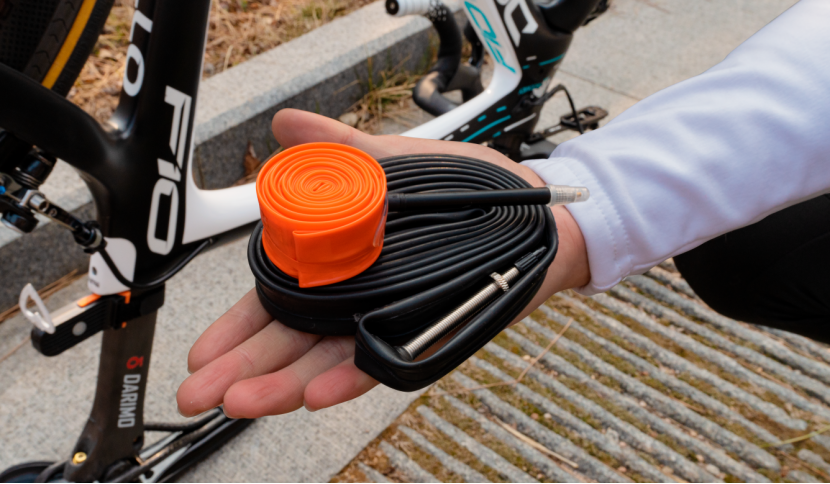 So how do we ensure our TPU inner tube is up to the mark? It all starts with a stringent production process. Each EXAR TPU Ultralight Inner Tube goes through four rigorous quality inspection procedures, three of which involve full inspections. We scrutinize the valve, check the tire body welding, and run a thorough airtightness test after production. And before reaching the market, each EXAR TPU inner tube is weighed to ensure the weight remains within 36g ± 5%. All this is done to ensure our tubes are the epitome of quality and reliability when they hit the market.
But we don't stop here — we know you need more. That's why we've put our EXAR TPU Ultralight Inner Tube through a series of hardcore tests.
Tests never lie
High-Temperature Resistance Test
The high-temperature resistance test simulates harsh conditions that inner tubes might experience, such as being inside a car exposed to direct sunlight.

To mimic this condition, we fitted both the TPU inner tube and the rubber inner tube separately onto two wheels and inflate them to 100 psi. Then the wheels were placed in a chamber heated to an extreme temperature of 70℃ (158℉) for a duration of two hours.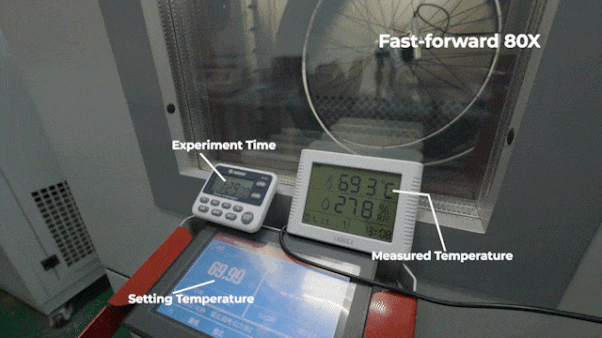 After two hours, we took out the wheelset and tested the air pressure of the tubes. The air pressure of rubber inner tube and TPU inner tube both dropped to 89 psi. Then the wheels were left to cool for 24 hours.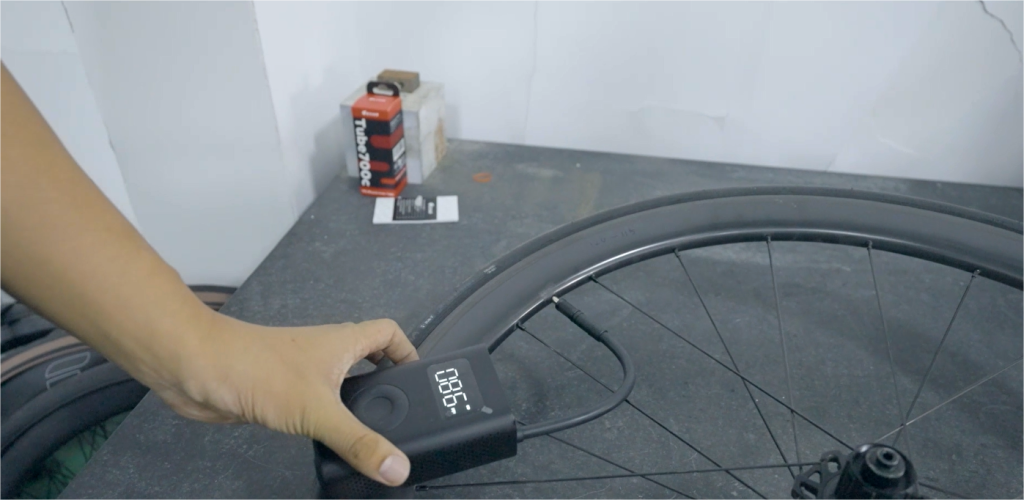 After 24 hours, the rubber inner tube dropped to 86 psi, and our TPU inner tube dropped to 84 psi. Check the appearance of the TPU inner tube, there is no sign of breakage, softening or adhesion. Both are comparable enough for normal riding without re-inflating. EXAR Ultralight TPU inner tube has passed the high-temperature resistance test.
Braking heat resistance test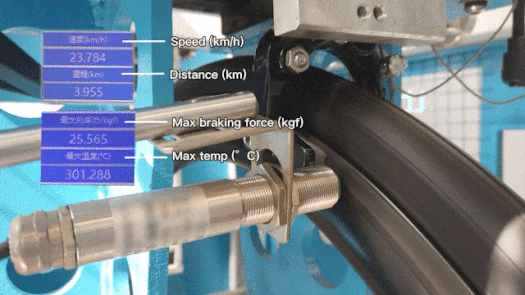 Cycling isn't just about smooth rides. Intense braking can sometimes lead to a tube blowout, either through the sudden expansion of gas caused by high temperatures or by the brake edge heating up to the point where the inner tube melts. Generally, the maximum temperature at the braking point will not exceed 220℃ (428℉) — this is also the maximum braking temperature for carbon fiber wheelsets. However, due to the high ambient temperatures in summer, the braking temperature during our test can reach up to 300 ℃ (572℉).
The tubes underwent three rounds of extreme braking, pushing the temperature up to a sizzling 304.4℃(579.92℉). Even under these severe conditions, the tubes demonstrated their resilience without blowout or any breakage, softening or adhesion. After 24 hours, they displayed only a reduction in pressure to 88 psi, reaffirming their reliability under extreme braking conditions.
The third test is the airtightness test. Setting external factors aside, common causes of air leakage in TPU inner tubes can include poor-quality valve cores, issues with the valve stem connection, uneven material thickness, and uneven welding at the tube body. However, during the design process of the EXAR TPU Ultralight Inner Tube, we employed high standards in the selection of materials and quality inspection processes to minimize these issues to the greatest extent possible.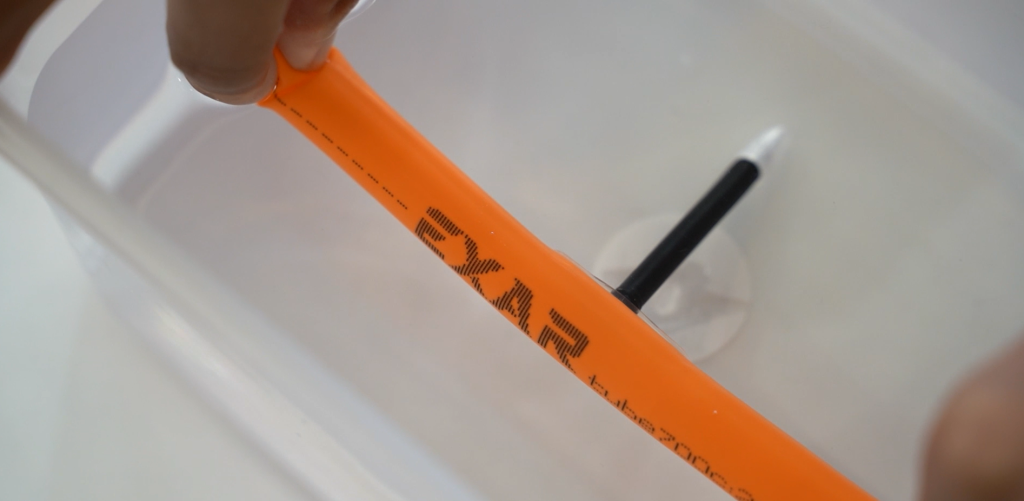 This test consists of two parts. The first part assesses the initial airtightness of the inner tube, while the second part examines its airtightness after a 5-day period of static rest.
After inflating the TPU inner tubes to 8 psi, we submerged them in water to observe for any signs of air leakage. No bubbles emerged, which confirmed the tubes' initial airtightness.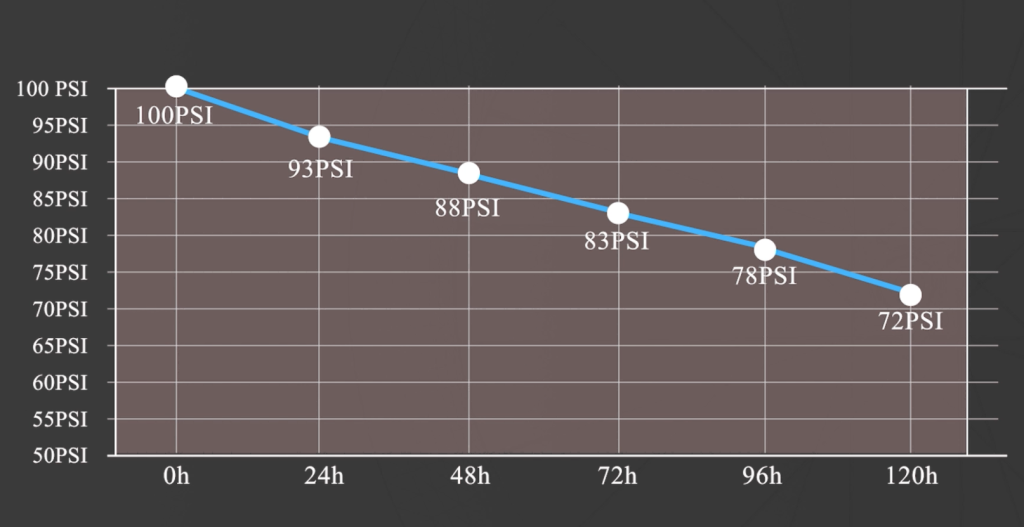 We then conducted a long-term airtightness test, leaving the tubes inflated at 100 psi for five days in a controlled environment. At the end of the test, the tubes still maintained a comfortable air pressure of 72 psi, proving their endurance and stable performance.
Your Trusted Backup on Every Ride
From high-temperature resistance to braking heat resistance, and airtightness tests, each test shows that the EXAR TPU Ultralight Inner Tube can handle the extreme conditions that they might encounter in real-world cycling environment.
So, the next time you ride with EXAR TPU Ultralight Inner Tube, whether it's a short commute or a long adventure, you can confidently enjoy its features of lightweight, low rolling resistance, and portability, while trusting its air tightness performance and reliability under extreme high temperatures or braking situations.