The power of belief is a force that can move mountains, or in this case, propel cyclists to pedal thousands of miles. It's the fuel that propels us forward, even when the road becomes challenging. Here, we explore the stories of three cyclists who have harnessed the power of belief to conquer the sport they love. As we follow their trails, we're not only celebrating their achievements but also igniting the power of belief within each of us.
Freya Rawlins: A Journey of Courage and Transformation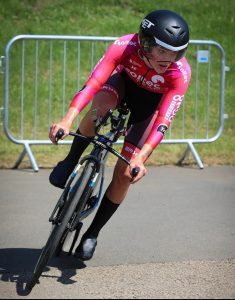 Freya Rawlins, a member of Soltec team(women's UCI continental team), represents a story of courage and transformation. Freya's life took a dramatic turn when she traded her lawyer's briefcase for a cyclist's helmet, and the hum of her law firm's air conditioner for the rush of wind against her face as she raced down open roads. "Racing my bike brings me so much joy and soul fulfillment; I know in my heart that this is what I should be doing," she shared.
Freya's transition wasn't easy, but her unyielding belief paved the way. Whether it was increasing training volumes, managing time, or striving for more sleep, she navigated her new lifestyle with determination. This shift was not just about becoming a professional athlete, it was about honouring her passion and living her truth.
Dzaki Wardana: Embodying the Spirit of Endurance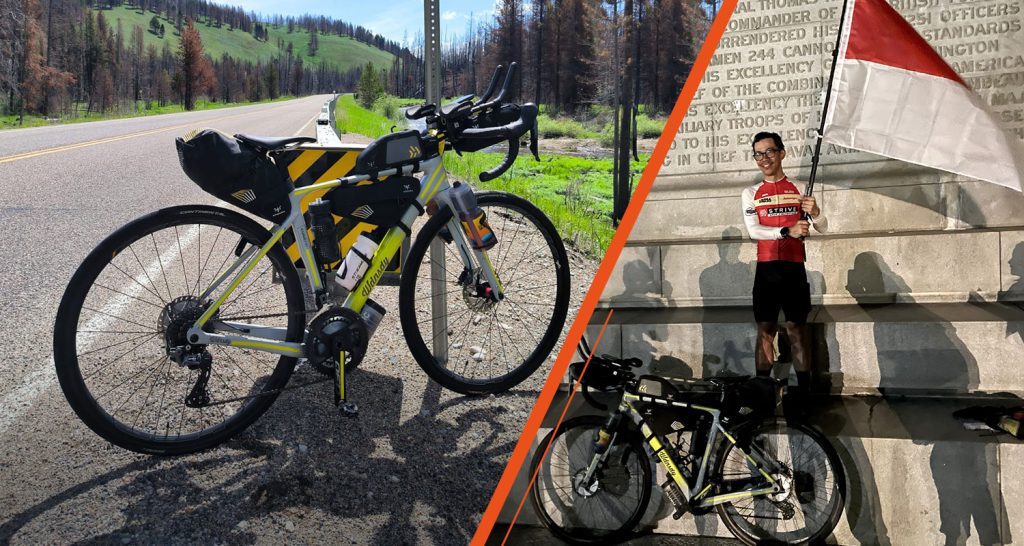 Dzaki's love for cycling was kindled from the participation in Bentang Jawa 2021, Indonesia's longest unsupported cycling event.
This year, halfway across the globe, Dzaki Wardana's journey from Indonesia to the US for the Trans Am Bike Race is a showcase to his indomitable belief. Faced with a seemingly insurmountable task, Dzaki chose not just to participate, but to conquer.
Dzaki's mantra, "I can survive and face this challenge," served him well during the Trans Am Bike Race. Despite the stormy weather and considerable odds, he held steadfast to his conviction. His thrilled expression and the wave of the red and white flag at the finish line said it all—he had made it. He had just become the first Southeast Asian conqueror of the Trans Am Bike Race, completing the 6,720 km route in a staggering 20 days, 18 hours, and 15 minutes.
Marcelo Gutierrez: A Career Forged by Unwavering Belief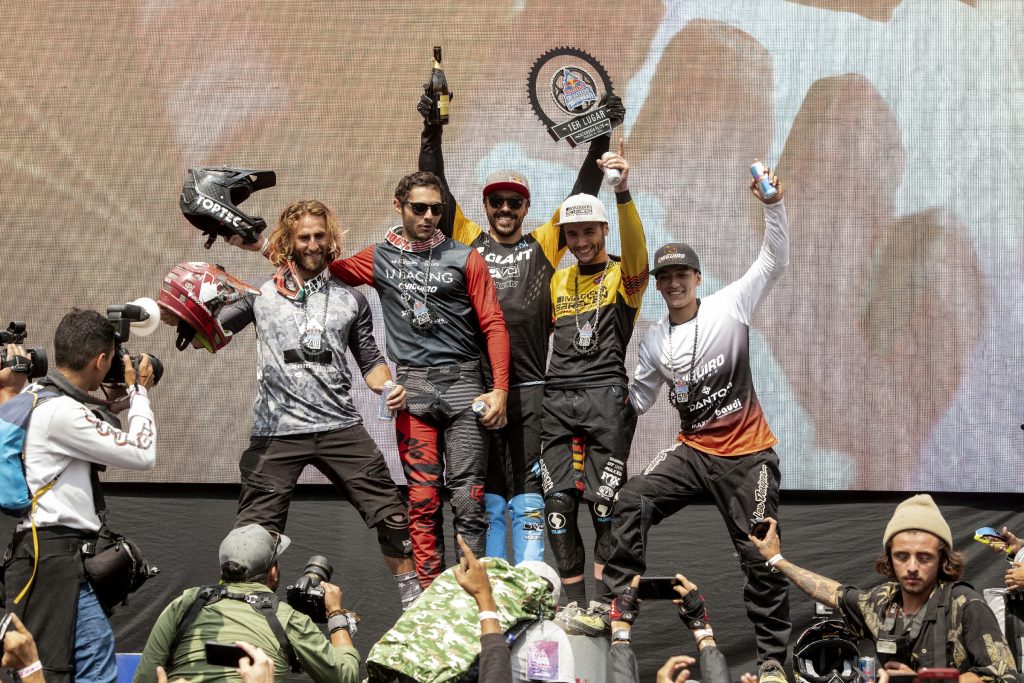 Marcelo Gutierrez, a respected former pro in Colombia, has built an impressive career in downhill (DH) cycling and Enduro, boasting a range of accolades such as world cup podiums, top 5 in world championships, 9 wins in national championships, 3 wins in continental championships 2nd place in an enduro world series, 1st place in Valparaiso Cerro Abajo, 5 wins in Garbanzo DH in Crankworx Whistler, and several more great results.
However, beneath his achievements lies a powerful driving force–his unwavering belief in never giving up.
Born and raised in the mountains of Colombia, Marcelo's path to the top was far from easy. His victories stand as a tribute to his constant efforts and indomitable belief. Marcelo's mantra, "Be ready to work hard, nothing is for free, nothing falls from the sky," underscores the power of belief in overcoming obstacles and achieving success.
Unleashing your potential, powered by belief
These cyclists have demonstrated that belief is not just a mindset, but a way of life. Their stories resonate with the pursuit of Magene — to empower every rider to unleash their potential and embrace their challenges with conviction and courage.
After all, with the power of belief, the possibilities are indeed endless.