As the world leading trade show for the bike industry, Eurobike 2023 provides an ideal platform for Magene to showcase its extensive product lineup. The show features a wide array of items, including the outdoor cycling ecosystem consisting of bike computers, heart rate monitors, speed cadence sensors, power meters, and the L508 radar tail light. Additionally, Magene presented smart trainers focused on indoor cycling training and TPU inner tubes from its sub-brand, EXAR.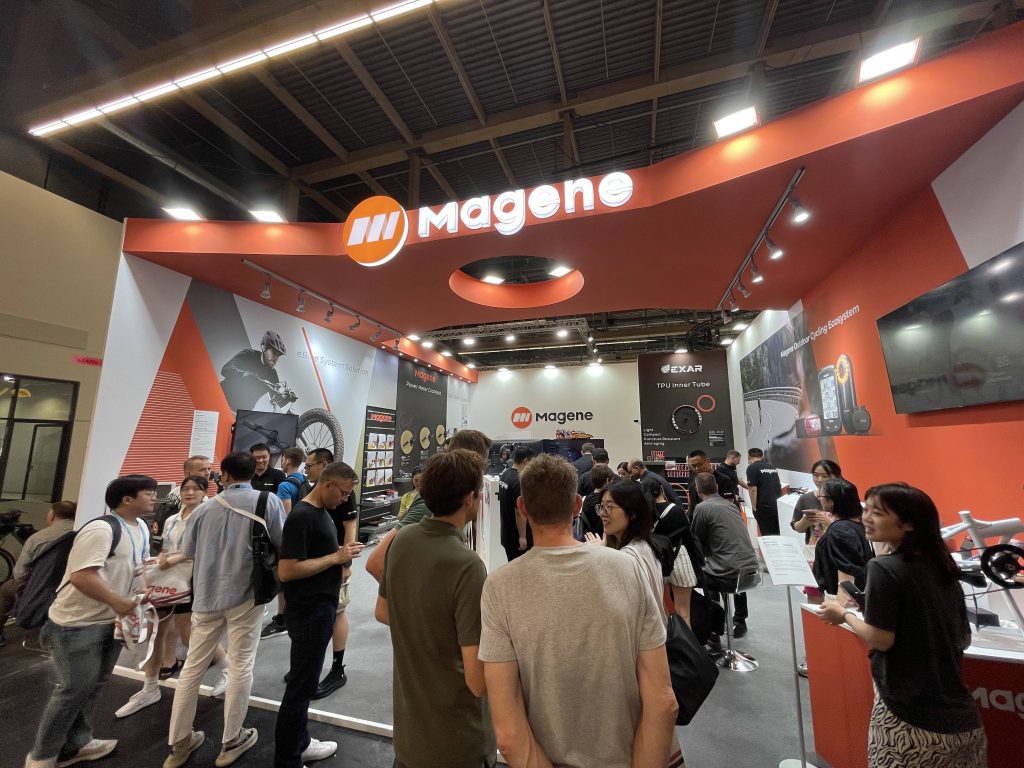 At Eurobike 2023, Magene also hosted a series of exciting events for riders. One of the most thrilling experiences at Magene's booth was the adrenaline-pumping 150s Thrill Challenge on its smart trainers.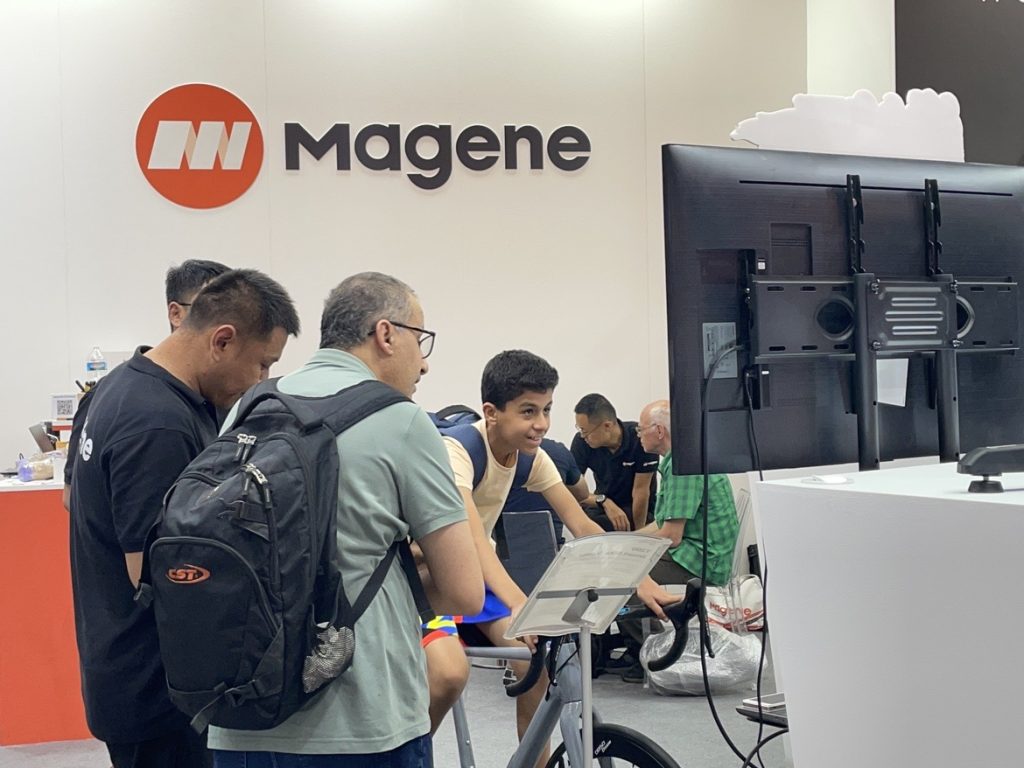 The Limited Time Racing further intensified the excitement as riders vied for the top spot, displaying their skills and pushing the boundaries of performance on Magene T300 Smart Trainers. The combination of realistic ride feel and thrilling competition created an unforgettable experience for participants and spectators alike. The excitement was palpable as riders displayed their skills, determination, and passion for cycling.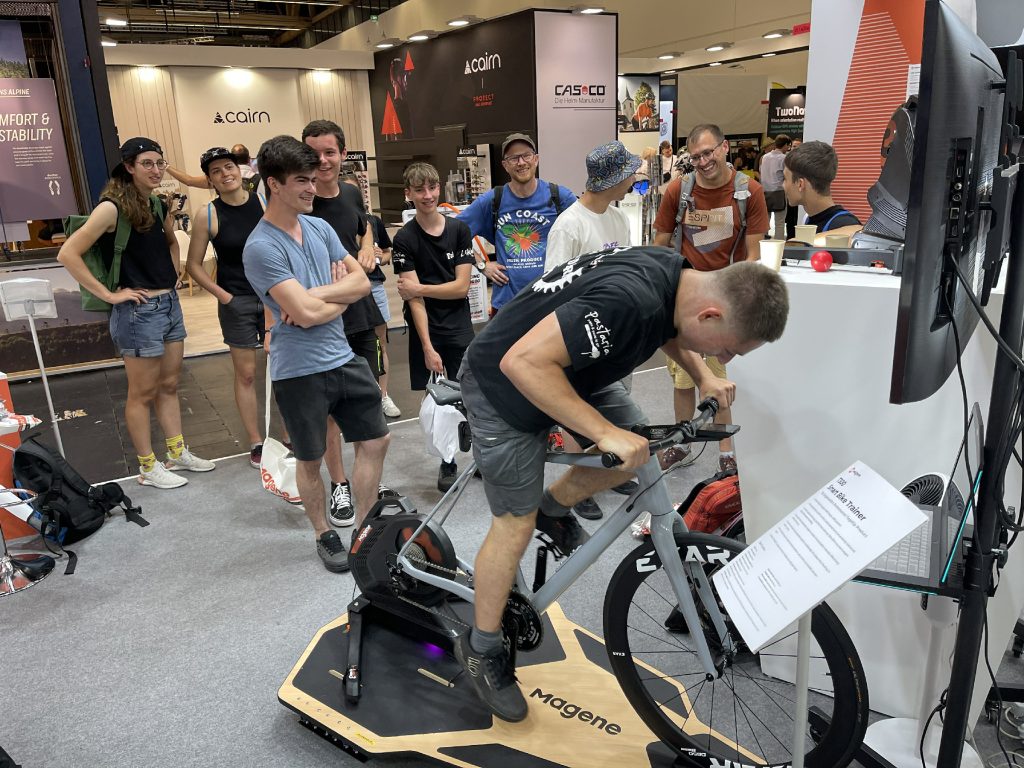 The EXAR TPU Inner Tube Giveaway was another highlight at Magene's booth, allowing riders to experience the exceptional benefits of Magene's TPU Inner Tubes firsthand. Compared with a rubber inner tube, the TPU inner tube is three times lighter in weight, reducing weight without compromising the performance of the bike. It is more portable as a spare tyre and has 20% lower rolling resistance than a rubber inner tube. The TPU material also features a longer service life, providing peace of mind to riders on their cycling adventures.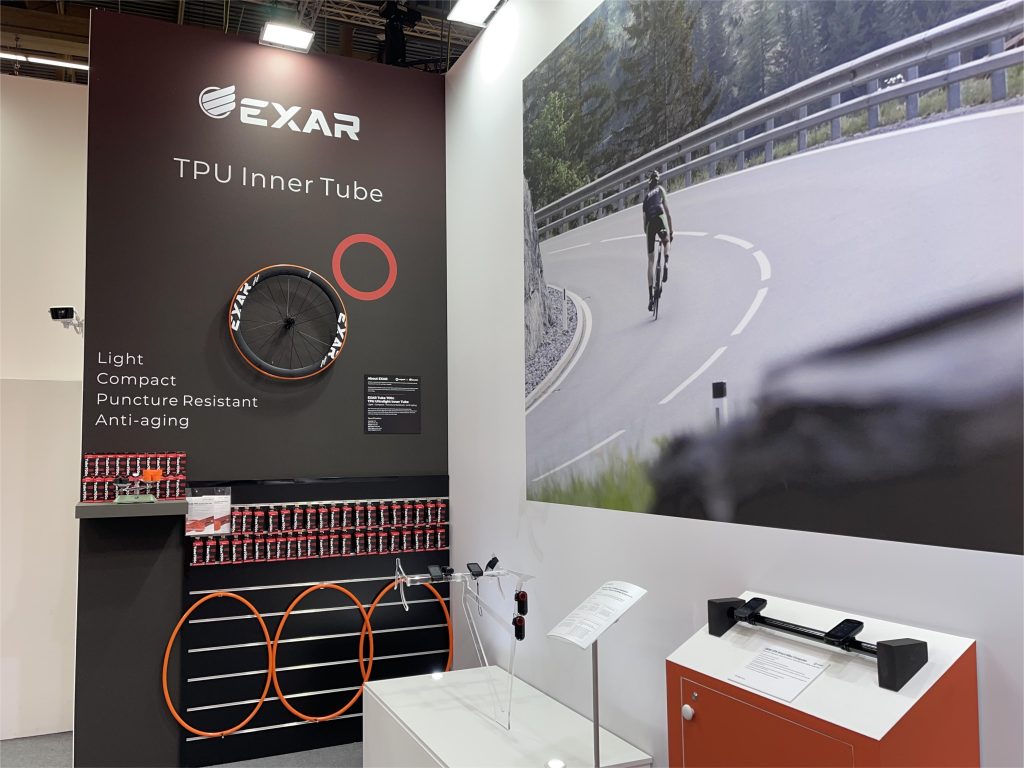 The visit of DC Rainmaker, Shane Miller and Hambini heated up the Magene booth. Their presence added extra excitement as they shared their insights and showcased the capabilities of Magene's innovative products.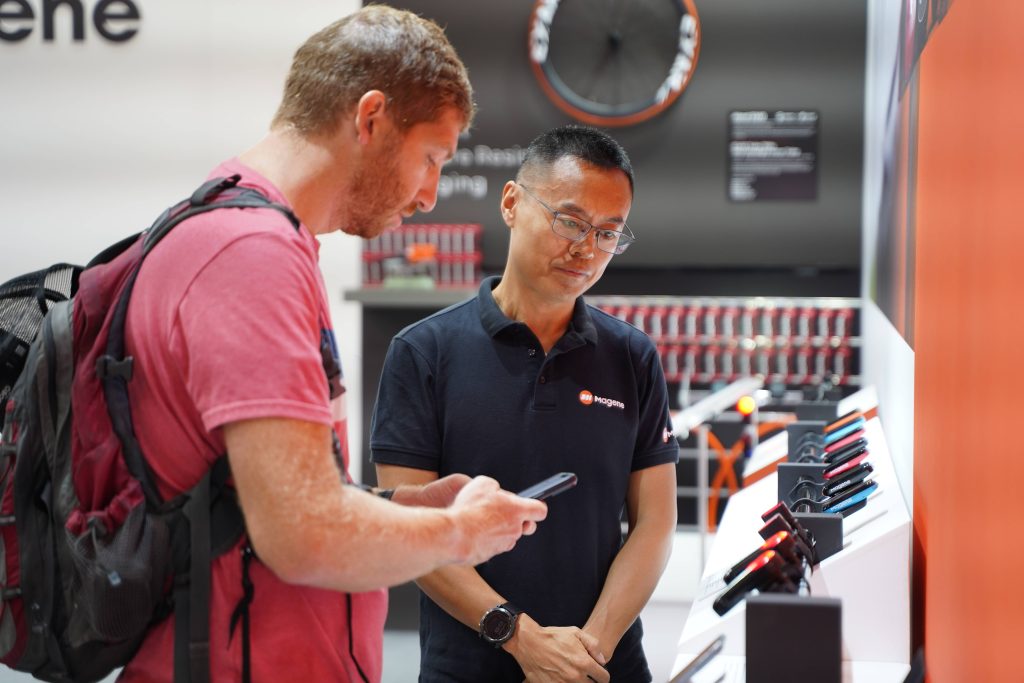 Eurobike 2023 serves as a testament to Magene's dedication to delivering cutting-edge cycling solutions. With its comprehensive product lineup and exciting events, Magene is poised to leave a lasting impression on the cycling community.
For more information about cooperation, please contact Magene directly by email at sales@magene.cn.