At Magene, we respect risk takers, and celebrate the ones who would like to challenge the impossibilities. That's why we are proud to announce the partnerships with these teams.
Magene has announced new partnerships with The Soltec Team Costa Cálida, Swift Carbon Pro Cycling Brasil, and Kelly Simoldes UDO team to help support their training, performance, and success throughout the 2023 season.
"These partnerships are a natural fit for Magene, as we share these teams' passion for cycling and commitment to excellence," said Magene vice president Sam Li. "We're excited to work with each team to help with training, racing, and adventure, and we are proud to provide the teams with bike trainers, GPS bike computers, and power meters to help them reach new heights of performance and success."
The Soltec Team Costa Cálida, the first and only women's professional cycling team in the history of the Region of Murcia, participated in the women's Vuelta a España for the first time. The team's strategy involves "being seen" in the peloton and "standing up" to the best teams in the world. "We wanted a partner of the highest level in this sector who would offer us an exceptional tool and support us 100%. That's why Magene was our choice," explains Nino Oliver, general manager of the Soltec Team. "Their power meters are accurate, reliable, and easy to use, allowing our cyclists to concentrate 100% on their preparation. And the Magene T100 Power Bike Trainer will be the key to a good warm-up for the cyclists at every competition."
Swift Carbon Pro Cycling Brasil is a continental team with high-performance road cycling athletes who compete in Road Cycling, Individual Time Trial bicycling (ITT), and Track Cycling. The Swift Carbon Pro Cycling Brasil strives for international and national achievements, aiming for one spot in the 2024 Olympic Games. To help increase performance and reach their goals, Magene provides the team with P325CS Power Meters, C406 Pro GPS Bike Computers, H603 Heart Rate Monitors, T110 Power Bike Trainers.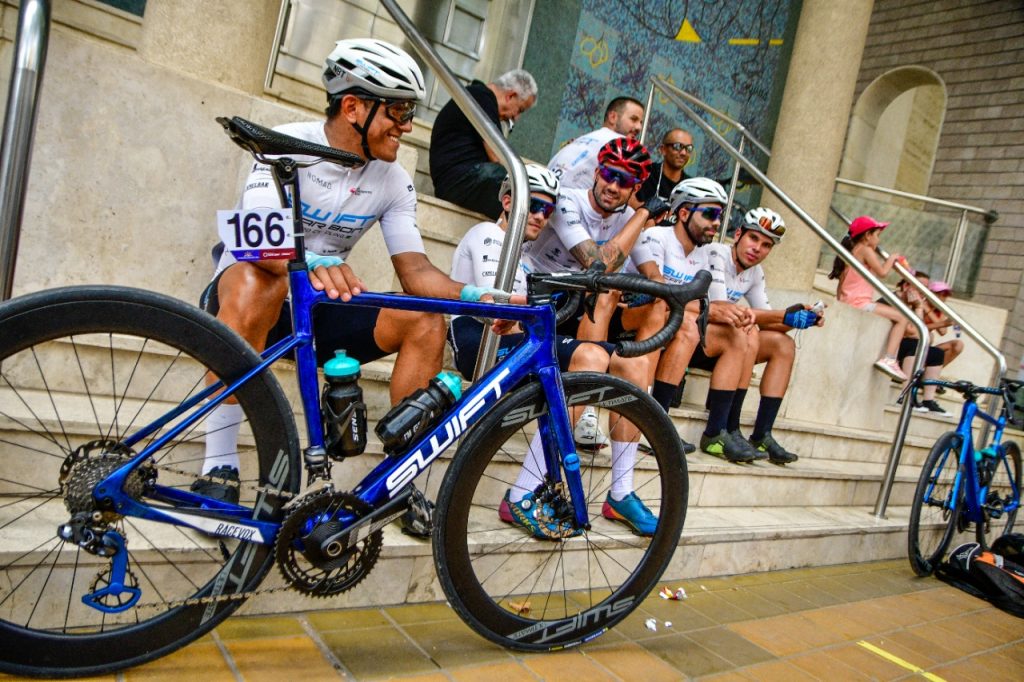 The Kelly Simoldes UDO is a UCI Continental cycling team. In 2019, this team joined the União Desportiva Oliveirense, the largest sports club in Oliveira de Azeméis. The team is dedicated to road cycling, thus competing in the national calendar, including the great competitions of Portuguese cycling as the Volta a Portugal Bike Tour and the Volta ao Algarve. The structure counts on an array of conquests in the Under 23 category, namely the victories of José Neves and Venceslau Fernandes in the Volta a Portugal do Futuro (Portugal Future Tour). This team will be equipped with Magene T100 Power Bike Trainers, C406 Pro GPS Bike Computers, and P325CS Power Meters to take a big leap in their following races.