In many countries, the weather is getting cold and snow, black ice, downpours, darkness will flood in soon, winter cycling can be challenging – and it can be awesome! Plus, riding around (safely) in the snow can be incredibly fun. The onset of winter shouldn't stop you from cycling if you are fully prepared for the weather and riding conditions. We help you out with some winter riding tips.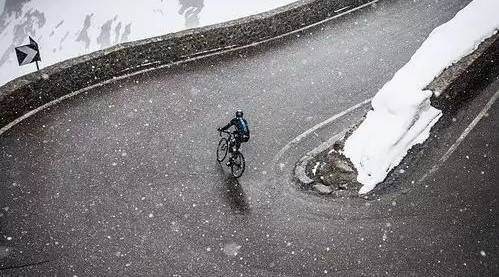 Departure time should not be too early
studies confirmed that the daily minimum temperature appears around 5 am. If you are going to cycle outside at that time in winter, be more careful about colds and joint pain. Generally, the proper time to go out is when the sun comes out for half an hour and the morning cold begins to ease.
The warm-up time before riding should be lengthened. Warm-up is essential for winter riding. The lower the temperature, the longer the warm-up distance needs to be. It is best to ride slowly until you feel your body slightly sweating and your feet are warm. Through a period of warm-up, the grip of the road and the tire can be sensed to determine the intensity of the ride. It is not recommended to ride hard when you start riding. You can keep at the normal speed with higher cadence to avoid damage your bike due to uneven grease.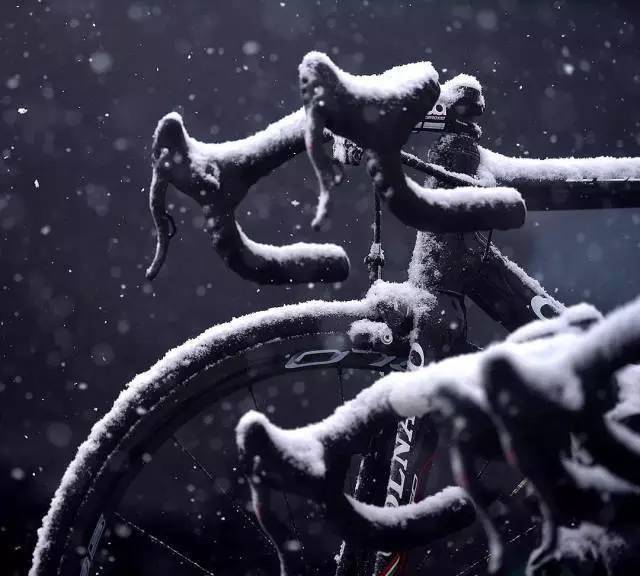 Cycling Cloth
The temperature is low in winter and the human body consumes a lot of heat. So, there are three principles of cycling cloth: warmth, windproof and breathability.
When the temperature is between 5 °C and 15 °C, you can choose quick-drying underwear + long-sleeved Jersey, and riding pants. At this temperature, the heat consumption is not very large, and the quick-drying cycling suits are a good choice with its breathability. The individual quick-drying underwear has a thick layer of fiber layer treatment on the chest, and the riding pants are tightly designed to effectively reduce the wind resistance and heat loss.
When the temperature is between -5 °C and +5 °C, you can choose quick-drying underwear + fleece jersey + jacket for your upper body, and long thick riding pants, or short riding pants + wool pants + sweatpants. Besides, the professional winter cycling suits with an internal fleece design and an outer barrier material is ideal for cycling at this temperature.
When the temperature is below -5 °C, long-distance cycling is not recommended. For short-distance riding, quick-drying underwear + fleece + jacket, and thermal underwear + thick riding pants are essential.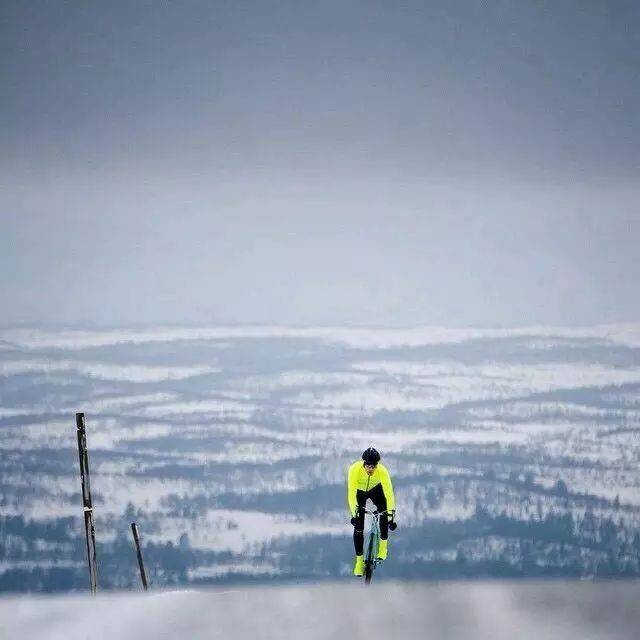 Note:
Please don't forget your face. When we ride outside in winter, our faces are always exposed. so don't save any skincare products, moisturizers and sunscreens are necessary.
Because of the low temperatures in winter, people are more likely to consume physical energy and fat when riding. Therefore, protein should be taken more than usual to repair and grow the muscles. In winter, there is less sweating and it should be supplemented with green vegetables and dairy products.
In winter, before your riding, you can drink something hot. Bing your water bottle and kettle cover to keep it hot for a longer time.
If you have no quick-drying underwear, short-sleeved Jersey is a good replacement with similar material and better breathability.
It is not recommended to wear too thick or too big coat and pants, which will increase wind resistance and cause unnecessary heat loss. The loose dress will also bring a lot of hidden dangers. Many beginners choose technical jackets. However, during the ride, we will sweat a lot and you will find a layer of sweat inside the technology jacket after riding, which causes uncomfortable experience. Also, the technical jacket is generally very wide and will generate huge resistant.
In the winter, the cycling cloth should be as bright as possible which is easy to cause attention on the road and help to keep you safe.
Cycling glasses are important to reduce the irritation of the wind and are especially important for riding after the snow to reduce the damage caused by sunlight reflection.
If the full-finger gloves can't keep your hands warm, you can wear a pair of thin gloves inside to improve the warmth.
Some small things will bring great help to your riding. Sports scarves are a very good choice. Nowadays, the popular magic scarf can change a variety of shapes and have a variety of uses. I believe you will need it.Still, pay attention to sun protection in winter especially after snow. After a long riding, a warm foot soak is an excellent way to soothe tired feet and eliminate fatigue.